Car locksmith Elk Grove CA  Locked out of your car/truck? Have you lost keys of your car/truck or vehicle? Are you stranded in a parking lot with car keys lost? Whatever the car locksmith emergency, OnTime Car Locksmith Elk Grove is the trusted auto and car locksmith in Elk Grove, CA to call (916) 238-6925
Our range of automotive emergency locksmith services in Elk Grove CA includes car key replacement, unlocking car doors, duplicate car keys, duplicate keys for lost transponder keys, cut new keys for broken car keys, key replacement for broken transponder keys, installing high-security locks in your cars and automobiles, etc.
When you are locked out of your car or stranded outside your car in a parking lot with car keys lost or broken, just give us a call for fast and reliable emergency mobile automotive locksmith services. Our team of experienced and reliable auto locksmiths can help you in no time. For us, your safety is of prime importance. We don't want you to stay locked out of your car and left out in the cold or in an unsafe neighborhood. Trust our emergency auto locksmith service for swift and fair-priced locksmith services.
Car Locksmith Elk Grove Door Unlocking & Duplicate Keys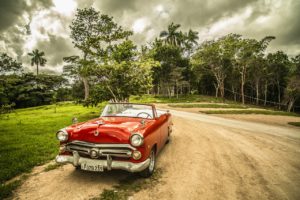 Car locksmith Elk Grove are expert at handling all types of car and automotive locksmith emergencies. Equipped with the latest locksmithing tools and modern locks & spares, we can efficiently handle all types of car lock troubles. Our experts can work with all types of vehicles & cars from different manufacturers and models such as Chevrolet, Toyota, BMW, Mercedes, Ford, GM, Buick, Lincoln, Mercury, Jeep, Chrysler, Dodge, Honda, Nissan, Mitsubishi, Subaru, Lexus, Kawasaki, Suzuki, Yamaha & Harley Davidson.
Vehicle locksmith troubles can be easily handled by our 24-hour emergency automotive locksmiths. Need immediate help to unlock car door or replace a broken transponder key in Elk Grove CA? Car door keys stuck in the vehicle? Have your car door keys broken while opening?
Don't try to look up how to unlock a car door. Why try to experiment yourself and damage your car further? Trust our professional locksmith technicians for picking and replacing locks.
Mobile Auto Car Locksmith Elk Grove Service:
Our range of automotive locksmith services include:
Lost car keys replaced by VIN
Lost car keys replaced Elk Grove
Lost car keys made by code number
Lost car keys made by hand
Duplicate car keys
Car door, ignition & boot lock keys
Motorcycle keys replaced
ATV/ Boat keys replaced
Auto Locks replaced
Car locks re-coded to your key
Ignition lock repair
High-security keys duplicated
Transponder keys programmed
Fob keys programmed
Replacement shells for key/ remote combos
Don't call the auto dealership and spend a bomb when we can fix your car lock troubles in no time and at a fraction of cost. Why spend more money on towing your car to a dealership and get even more expensive locks? Let our locksmiths unlock your car door and replace your lost or broken keys for you on the spot! We can easily perform transponder key programming, ignition key replacement, and much more. All of our professional services are affordable and without any nasty surprises of overcharging.
Ask for an honest quote for your car key troubles upfront. We provide you a realistic estimate rather than trying to lure you with an estimate that is ridiculously low priced only to increase it manifold on arrival at the spot. Trust us for honest and affordable services. Our prices are comparable with other honest auto locksmiths in Elk Grove CA.